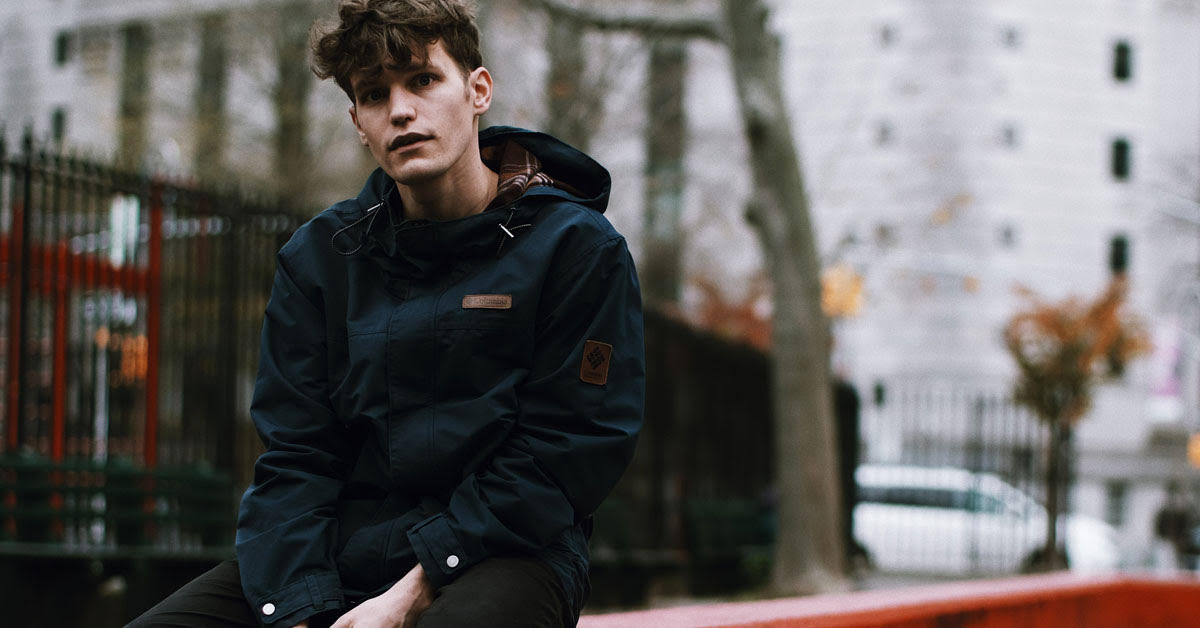 26 Feb

KOSTKA'S NEW INDIE-ALTERNATIVE SINGLE "SIMPLE" CHAMPIONS PERSONAL GROWTH

Indie singer-songwriter Kostka's recent move from Michigan to New York City altered much more than his physical location. It changed him as an artist, too. After nearly three years since his last release "Motions" (which we still can't get enough of), Kostka delivers "Simple"—an ultramodern alternative track that champions new beginnings by calling out the archenemy of personal growth: doubt. At a time when shows are cancelled and much of the music world (as we formerly knew it) is on hold, "Simple" is both an intimate close-up with Kostka and a repeat-worthy reminder that embracing authenticity requires embracing change and moving forward despite your fears.

Forgoing pretense, Kostka's achingly relatable lyrics reveal his worry and yearning. Here are two of my favorite lines: "Carry the weight, because it can't be left behind" and "We long for the moments that shy away in time." What's more: Kostka's distinct cadence in "Simple" reminds me why I first fell in love with alternative music and its unspoken commitment to nonconformity.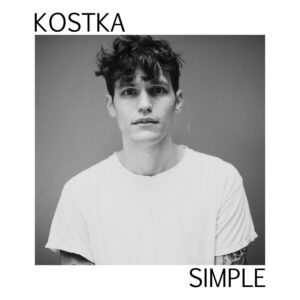 The listening experience: Everything about "Simple" is pleasantly unexpected. Unlike a number of recently-released tracks, it's not a derivative of something else you just listened to. Dreamy acoustic chords at the start of the song feel sunny and optimistic. Kostka's vocals greet you with a calming half-smile, then balance the daring dance between velvet and grit. And just when you think you know where this track is headed, it dials up the feels and sound, turns into a banger, and seamlessly wraps with the welcoming sunny chords you heard at its inception. (Listen while you read.) While it won't lessen the weight of your future, "Simple" will lace your uncertainty with hope (and your playlists with a slick new vibe to keep you chasing your dreams—no matter how anxious you might be along the way).
In this interview you'll learn: what spurred Kostka's big move to the Big Apple; how his sound has evolved since his first release; what he loves most about making music; which musicians he's been listening to; what advice he has for other artists; and (of course ?) all about "Simple"—including how the new single came to be, what empowered Kostka to put more of himself into his music, and who helped him bring the song to life.
Q + A:
Before we dive into the new music, tell us about your recent move from Michigan to New York City. What spurred the decision + how has living in the Big Apple this past year influenced you as an artist?
Kostka: Moving to a different city was in the back of my mind for quite some time until it finally happened. My girlfriend and I packed my car and moved to NYC on February 1st, 2020. Prior to the move, I was playing bass for about a year or so in Vince Dynamic, and aside from that I wasn't doing much musically. By the time we made the move I felt recharged enough to find my way as an artist again. We had a good month or so out here before the world changed. I didn't really get much of an opportunity to get out and explore the arts/music scene. Any shows that I had planned on seeing were cancelled. Luckily, my apartment building has a recording studio in the basement—and that's where I found myself most of last year.
The waves of emotion in "Simple" are all-consuming. What's at the core of this new single + how did the song first come to you?
Kostka: I was scrolling through my voice memos and revisited the acoustic guitar part that you hear throughout the song. From there I hummed melodies until the melodies led me to demoing out the structure. (That was the easy part.) I'm lucky enough to live in an apartment building with creative tenants. That's where my friend Jordan Battiste came in. He helped me figure out the structure of this song as well as create the flow. His guidance helped me work my way to the end of this song.
In regards to lyrics—they were inspired by a nightmare I had, which turned into a journal entry, which turned into words that I now sing. Therapeutic in a way but still haunting. I've never been this honest in a song.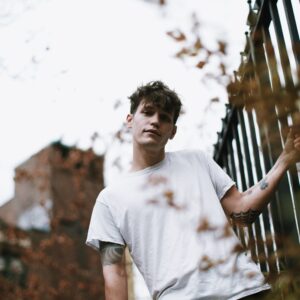 We've loved the indie-alternative sound of ALL your previous releases (especially "Motions"), but this new track dials up the feels + seems to have more of YOU in it. What empowered you to bring more of yourself to the forefront in "Simple" + what should we know about your new sound?
Kostka: Yeah, so I definitely put a lot of myself into this song and lay a lot of feelings out there. I feel as if this song deserves its standalone release due to what it's all about—and my feelings toward it. It captures a scary but honest time in my life hinting toward brighter days. Will whatever I do next sound like this? It's hard to say.
Who helped you bring "Simple" to life + what was that whole process like?
Kostka: After working with Jordan and writing/recording the song, I reached out to my friend/musician/producer Noah De Leon to take it a step further. He helped shape this song way beyond what I could've imagined. We took on about 3 virtual Zoom studio sessions (he lives in Ferndale, MI). With his talent and help, he tracked electric guitars, some background vocals you hear in the end, mixing, etc. Noah continues to blow me away with everything he works on. He helped me open my mind to a different sound. This was a huge step for me as an artist—to get out of my comfort zone, work with others, and try new things. I'm so happy I did. As much as I put myself into this song, I was also able to create and discover with friends.
From Noah, I sent "Simple" out for a final mix done by Jake Rye at Social Recording Company. He's worked with some of my Michigan favorites such as Young Ritual, Jake Lemond, and Michigander. Mike Cervantes mastered the song at his studio The Foxboro.
What do you love most about making music?
Kostka: I have no idea what to expect going into the studio. I have no idea what to expect coming out of it.
You were one of the first indie artists we interviewed on MMM (back in 2017!) + we've relished following your musical journey throughout the years. How has both your sound + perspective evolved since your first official release?
Kostka: I've found myself pausing a lot over the last 4 or 5 years. Nothing really remained consistent, and that's because I had no idea what I truly wanted as an artist. I feel as if I discovered more about myself as an artist in the past year than I have over the 4 or 5. And I know I'm not the only one who had this realization personally. It's the most honest answer I can give, though. With that being said, it's been almost 3 years since I've released my last song—and I feel as if it's time to put out more music than I have in the past.
What's kept you focused on your art + enabled your continuous artistic growth? Do you have any advice for other artists (musicians or otherwise) who might feel like they are caught in a rut right now?
Kostka: I am fascinated with the unknown and the ability to change what I had originally planned in my head. Collaborating with others, allowing yourself to take a different approach or direction to your work, and staying inspired by others truly helps. You don't have to do everything yourself. Explore new things. Trust the process my friends.
What artists have you been really feeling lately?
Kostka: I still keep tabs on what people are doing back home. Noah De Leon, Rival Summers, Young Ritual, and NoveltySongs have all released music in the last year or so.
What's next for you + your music?
Kostka: I continue to write, and I have plans to release more music this year. I say that with confidence. I'm working on other things that aren't worthy of mentioning at this time…but it'll work its way into the world sooner rather than later. <3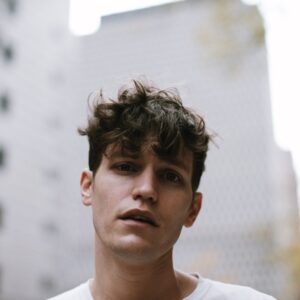 Connect with Kostka:
Instagram: https://www.instagram.com/Alex_Kostka
Facebook: https://www.facebook.com/Kostka.songs
Twitter: https://twitter.com/alexanderkostka
Spotify: https://open.spotify.com/artist/6WSH2uIFh99qm3bn6jFHQC
Listen to "Simple":
Spotify: https://open.spotify.com/track/4BeZu6U9InfVNLgkJ7TdtQ?si=YHhYYnfFTHWkK6WNyhJpSA
Soundcloud: https://soundcloud.com/kostka_songs/simple
iTunes: + Apple Music: https://music.apple.com/us/album/simple-single/1551553666
Amazon: https://www.amazon.com/Simple-Kostka/dp/B08VHPGYMH/
Read more MMM interviews with Kostka:
2018: Kostka Returns With The Vast, Evolved Sound Of Motions:
https://mymultitrackmind.com/kostka-returns-with-the-vast-evolved-sound-of-motions/
2017: Indie Acoustic Singer-Songwriter Kostka Captivates With New EP, Far From Near:
https://mymultitrackmind.com/indie-acoustic-singer-songwriter-kostka-captivates-with-new-ep-far-from-near/

Photos + Album photo by Orlando Asson
Album artwork by Megan Escamilla