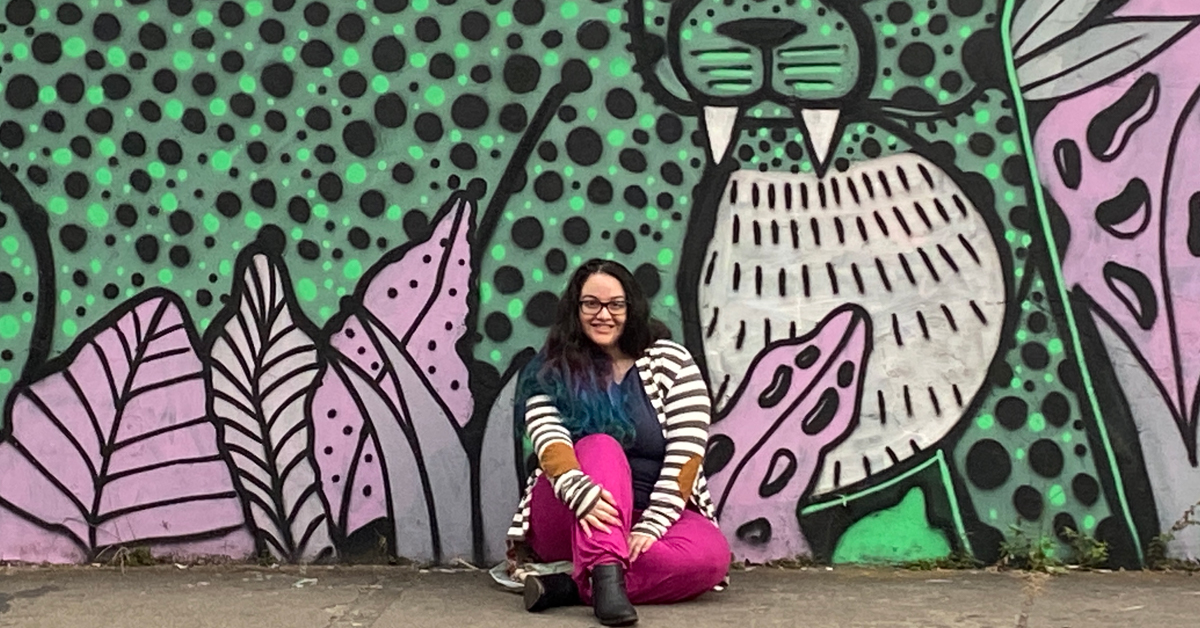 16 Oct

NOVA MARIÉÉ + JAMESON LYON DELIVER INVIGORATING, GENRE-BLENDING INDIE LOVE SONG "LET'S SPEND THE DAY TOGETHER"

Costa Rican-born singer-songwriter Mariela Arrendondo (PKA Nova Mariéé) and Toronto-based producer-writer Jameson Lyon's new single "Let's Spend the Day Together" feels like the revitalizing vacation we all need right now. The song's lush, swanky vibes will put your present worries on pause, while its swoon-worthy lyrics deliver an open invitation to savor some time with the one you love. Dressed in a smooth, genre-blending sound that combines indie-alternative and Pop/R&B elements, this track will seamlessly slide into nearly any playlist. (Listen while you read + make plans with your special someone.)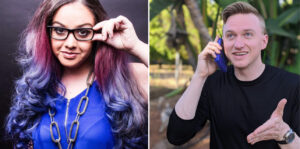 In this interview, you'll learn: how an impromptu long-distance collaboration between Mariela (in LA) and Jameson (in Toronto) yielded the invigorating single "Let's Spend the Day Together"; why Mariela feels the song materialized at the perfect moment; what contributed to making their remote teamwork a success; why Mariela adores the rain and makes the most of each day; what Jameson and Mariela each like best about being indie artists; which tracks they currently can't get enough of (+ listen to MMM's exclusive Spotify playlist filled with Mariela and Jameson's favorite songs and recent releases); and what's next for both of them.
The conversation from our interview is chronicled below in a pure Q + A format.
Q + A:
How did the vibe + vision for "Let's Spend the Day Together" come to you?
Mariela: "Let's Spend the Day Together" is a perfect example of how collaborating with other artists can inspire creative ideas and is sometimes exactly what you need to write a new song you'll love!
The producer of the track, Jameson Lyon, came up with the instrumental version over the course of a day, last summer in Toronto. A friend of Lyon's had asked to watch how he puts a track together, so the fun of having someone asking questions about the music comes through in the production.
Jameson and I share songs with each other all the time. We enjoy talking about music and sharing our writing process, and he sent me several instrumentals of his just for me to check out. I remember playing them in my car and, when this one began, I immediately started picturing things and feeling all of these emotions. I literally pulled over and got my phone out to record what I was hearing. One of those songs that writes itself, it was effortless and only happened because Jameson is so good at evoking emotions through his music even when there's no words.
So… I was just supposed to be listening to these for fun, not for me to write a whole song to them, haha. When I got home, I told him how much I loved his new tracks and how I had accidentally written lyrics and melody to one of them. I sent him the voice memo and he loved the idea of making it a collab! We then had a little writing session together (since he's also an amazing songwriter), moved a few things here and there, and changed some words—but the bones were there, so it didn't take long for us to wrap it up.
Without using typical genre tags, how would you describe the sound of this single?
Mariela: Love this question. In a word: comforting. It feels like a song that you can just wrap yourself in without being too sweet or cliche. Grab a drink and chill wherever you are and let it take you on a ride.
It also felt like it came at the perfect moment. Because of quarantine, I wanted people to feel like they could still go for an adventure and find "something fun to do" even if it's just using your imagination (since we were all stuck at home when it was released… and still here now). So, I'd also describe it as a song that transports you to a happy place in your mind.
Tell us about the studio sessions for "Let's Spend the Day Together".
Mariela: The things you can do with the internet! "Let's Spend the Day Together" came together remotely, with Jameson and myself bouncing versions back and forth between LA and Toronto. We'd worked like that before doing music for sync, so the flow of ideas was uninhibited by the distance. The only thing that took a while to get right was the final mix, simply because we wanted it to feel like, if you closed your eyes, you'd travel wherever your mind would take you, a peaceful-joyful place. I have a home studio where I record all of my vocals and Jameson has an amazing set up for his production.
Have you always had a fondness for rainy days? Or do you simply make the most of each day, regardless of the weather?
Mariela: I love the rain!!! And miss it! I'm from Costa Rica, which is a tropical country, but I live in LA so, I often miss the rain and think about it all the time. I'm also a very positive person so I'd say a little bit of both. The track made me feel calm and the rain makes me feel that way as well so it felt right to write about it.
Jameson: This is Mariela's question to answer. 'Don't mind the rainy weather' was her genius 100%.
Mariela: I'll take the compliment Jameson, haha, love that line.
What do you like best about being an indie artist?
Mariela: For me it's opportunities like this one, to be creative and do what I love anywhere in the world. Collaborating with new people and being able to share what I feel through a song and my voice. It's always been music for me so I'm living my dream.
Jameson: On the indie production side, things can happen almost instantly. A few DMs and the right mindset can take a record from scratch to streaming in days if there's strong creative momentum.
What other songs of yours should we check out + what other artists have you been listening to lately?
Mariela: First, please go check out Jameson's music! I'm telling you, you won't regret it. I've been obsessing a bit about Eloise, Lizzy McAlpine, Bruno Major, H.E.R., Daniel Caesar, Lawrence, MARO, Rosalía, Phé.
Jameson: Go listen to all of Mariela's catalogue, she's an insanely versatile artist. I've also had Among Authors in my playlists for a while now—"Lure" is an exceptional piece of musicianship. The instrumental for "Let's Spend the Day Together" is on my album, Kerosene Vol. 1, so that's a good place to find more of that creative thread.
BONUS: To hear all of their recently-released tracks plus their current faves, vibe our exclusive Spotify playlist, MMM: Nova Mariéé + Jameson Lyon. With 2+ hours of eclectic indie to cleanse your mind, this hand-picked mix will leave you feeling sparkly.
What's next for you and your music?
Mariela: Continue writing and singing. (Jameson, let's go!) I still get goosebumps when I hear a song I wrote and sung used for a scene on a TV show, a promo, or a film! I can't get enough of that. I also recently co-founded a licensing agency called "What Up Pitches" with two amazing partners and friends, Celia Rose and Pei Pei Chung; now I have a new hat to wear, and I'm so excited about this new chapter of my life. Part of my job is to listen to tons of new music being created every day—and I'm so thankful to be here for that!
Jameson: Quarantine obligations and finishing up university are taking up most of my time right now. That said, I'm looking forward to carving out time soon for the next collaboration with Mariela.
Connect with Mariela (PKA Nova Mariéé):
Instagram: https://www.instagram.com/novamarieemusic/
Facebook: https://www.facebook.com/novamarieemusic
Spotify: https://open.spotify.com/artist/4NpfqWgFTjVMu70GIkVCPq?si=GkGGcgHaTiOajEJQ2VbIwA
Connect with Jameson:
Instagram: https://www.instagram.com/jamesonlyon/
Facebook: https://www.facebook.com/jamesonlyon
Spotify: https://open.spotify.com/artist/5Y4j8G4Zz178UHmJdsV22N?si=L1rVQ9hySK-4krkj1GzeEQ
Listen to our exclusive Spotify playlist:
MMM: Nova Mariéé + Jameson Lyon
Large Photo of Mariela by Fiorella Arredondo
Second photo of Mariela by @thebigpigstudio