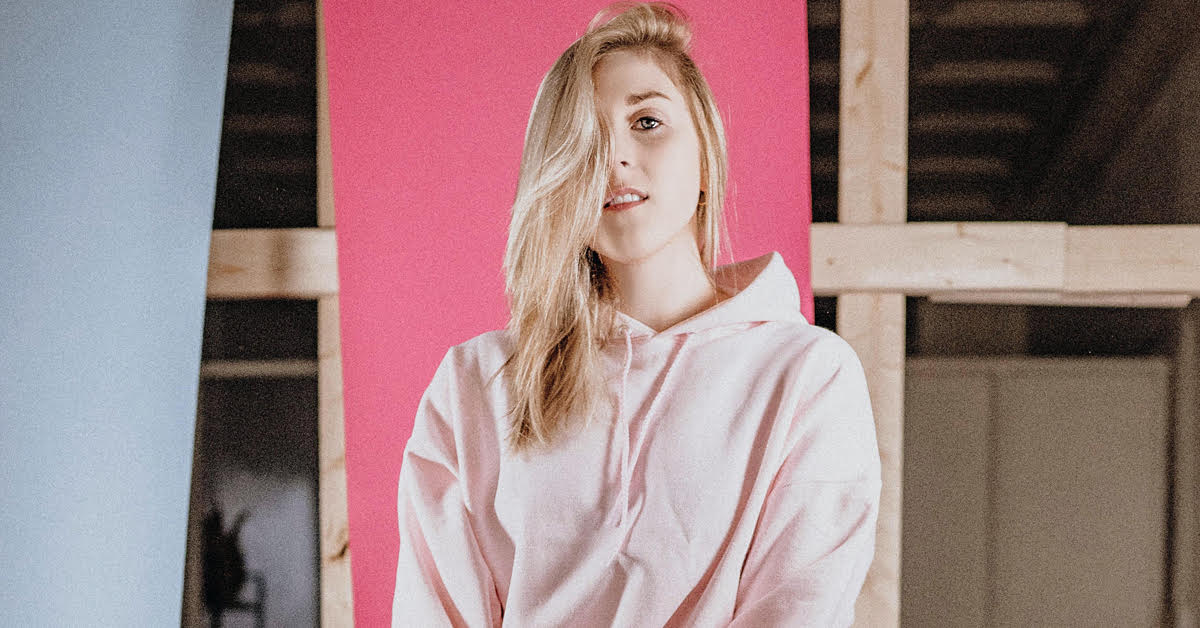 17 Feb

SHATTER YOUR DOUBTS WITH MELANIE PIERCE'S KNOCKOUT THIRD SINGLE, "YOUR GRAVE"

Stuck in a dark place? Michigan's indie powerhouse Melanie Pierce's latest single "Your Grave" ignites a beacon of clarity. Whether you're tormented by the bonds of a toxic relationship with someone else (or even yourself), or simply need to say goodbye to someone (or something), the flashes of energy in this doubt-shattering track will help you face your walls of fear, pain, and insecurity—and scale them just in time to greet the sunrise. Yeah, this is one of those extraordinary songs that not only lets you let it ALL out (while you revel in belting the lyrics out), but also delivers some much-needed deep healing, too. I've kept "Your Grave" in heavy rotation since its release and reach for it—and its riveting music video—whenever I need a bolt of moxie. (Listen while you read + add this track to all your empowering playlists.)

In this interview, you'll learn all about Melanie Pierce's galvanizing third single "Your Grave"—from its sound, meaning, and album art to what went into making its polished, chock-full-of-attitude music video. (+ yes, you'll see the video in the Q+A!)

Q + A:

Tell us the story behind your third single, "Your Grave" + why it feels like an epic middle finger, er, farewell to an ex.

Melanie: So "You're Grave" was written when I was in a place of confusion and hurt. The confusion in heartbreak of not knowing why things are ending—but knowing that they need to in order to move forward—is really what drove the song lyrically.

Those lyrics, though: sharp as an axe! It's as if you're dancing with your prey before the kill. Was this track a fun one to write? Do you have a favorite lyric?

Melanie: Hahaha, thank you so much! That is by far my favorite reaction to the lyrics so far!! <3 This song was actually infuriating to write. I pushed myself to get the words out that felt the most like release, while telling the story and my emotions accurately. I took weeks to write this one and get it where I wanted it! I don't have a favorite line of this song. I'm really proud of this one lyrically as a whole piece.

"Your Grave" delivers some knockout sound, mixing missives of satiny resolution, echoes from the past, and turbulent waves of final judgement. How did you go about designing + then creating this perfect storm in the studio?

Melanie: Again, thank you so much <3… My producer Jake Rye (from Social Recording Company) and I sat together side by side for hours and hours (almost the entire first day of recording) just picking out the right sounds and placing them in the song. We really took our time and made sure we were on the same page throughout the process. We focused on finding "industrial-pop" sounds for this one.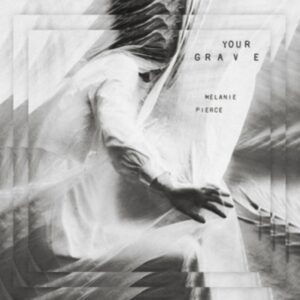 The album artwork for this single needs to be talked about. The warped black + white image flawlessly conveys the feeling of "Your Grave". How did you manage to nail this visual representation + is that YOU in the image?
Melanie: I am still so excited about this album art. The artwork was done by Tyler Hayes out of Nashville, TN. We spoke on the phone a few times and shared ideas back and forth a few times, and he sent me his drafts. I was absolutely blown away by his expertise and his ability to listen to the song and create an image based on me, the song, and the vibes. I'm so glad you like it! And no, that isn't me in the photo. That was all Tyler's illustration.
I'm ALL about the music video for "Your Grave"! What went into creating such a powerfully polished production?
Melanie: Yes! Thank you!! I am so happy with how the music video turned out as well!! I had ideas of aesthetics and how I wanted everything to look in terms of colors and so on. The director/videographer Ryan Minton of M5 Media and I shared many, many, many creative phone calls and story-boarded a bit together. From there, he actually location-scouted on the westside of Michigan (as that's where he's from), and once we had the locations (we shot in two separate places, over two days, back-to-back) we showed up and made it happen! The video was shot in Benton Harbor, MI.
The stark absence of the song's antagonist in the video gives even more credence to your biting words. How did you prepare yourself for your video's commanding performance?
Melanie: I practiced SO MUCH for this in my apartment living room. Hahaha… I perform in my living room a lot as it is, but having something to practice for specifically was really fun. 🙂
In addition to the palpable emotion the video renders, I love its aesthetic! The color pallet celebrates and underlines the severity of the song's message. Did you have this vision from the very beginning and/or how did you end up there?
Melanie: Yeah, totally! I knew I wanted the video to have the dark undertones and blues throughout most of it. I was so happy Ryan really understood where I was going with it—and he helped so much with directing and editing to bring it to life.
What was/were the most memorable part(s) of making the "Your Grave" music video?
Melanie: The most memorable parts were for sure on day two of shooting. We were in this old historical building that is actually closed to the public right now. It was completely run-down, and probably not super safe to be in, in its current state. We shared a lot of laughs and struggles throughout the shoot.
We can't stop gushing about this third single! What kind of response from listeners + fans have you received, since the single + then the video's release?
Melanie: Thank you!!! I've gotten a good response from people who have heard this one. I think this is a lot of people's favorite so far from my collection of tunes! (which is super exciting)!!!
What songs have brought you comfort and/or inspiration during these strange times?*
Melanie: Honestly, I have such an eclectic range of music taste that I don't have a concrete answer for this. I listen to music almost all hours of the day, except for when I'm at work. So, music in general has grounded me throughout the pandemic. I don't know who or where I would even be without music. I mean, I'm still in awe of Folklore by Taylor Swift. The new Hayley Williams album Petals for Armor has also just blown me away.
*BONUS: Hear ALL of Melanie's tracks + what she's currently vibin' on by listening to our exclusive Spotify playlist:
What's next for you + your music?
Melanie: …I may be re-recording and releasing some acoustic versions of some songs ?

Connect with Melanie Pierce:
Instagram: https://www.instagram.com/melaniepiercemusic/
Facebook: https://www.facebook.com/1MelaniePierce/
Twitter: https://twitter.com/1melaniepierce
Spotify: https://open.spotify.com/artist/2C0vG1sn9nSIgvesnTvjgS?si=LdIfocJ2QhqyfR9jF8NGdA
Listen to "Your Grave":
Spotify: https://open.spotify.com/track/1jTb8YnFxNmZvmxa6AF8YQ?si=oZMjF98FRkyxzr1OcWNIZw
iTunes: + Apple Music: https://music.apple.com/us/album/your-grave/1532656911?i=1532656912
Amazon: https://www.amazon.com/Your-Grave/dp/B08JKWJ114
Listen to what Melanie Pierce Listens to (our exclusive Spotify playlist):
MMM: Melanie Pierce
Photo by Hannah Who