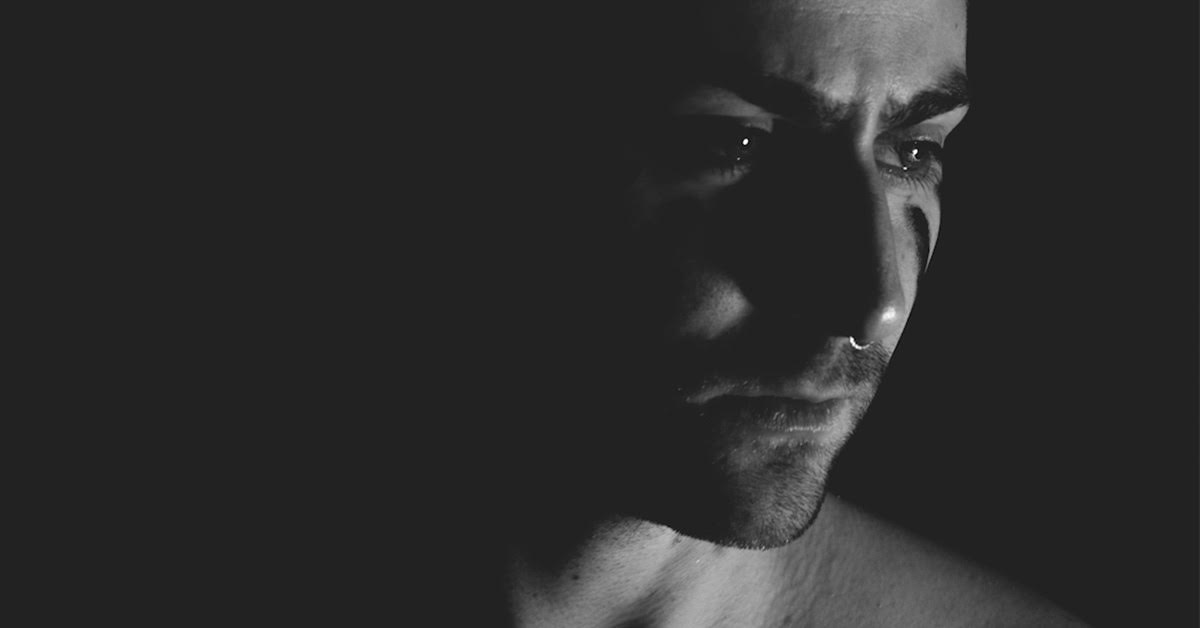 07 May

DAWNING'S THIRD SINGLE "LITURGY" CAPTURES THE ALLURE AND DANGER OF IDEALIZING OTHERS

Spring cleaning's been a little more intense in the midst of a global pandemic. While we've been busy sanitizing and organizing our physical dwellings, have we given *any* thought to what's occupying our mental space? Where have we been putting our energy…and is it time to pull some of it back? Grand Rapids-based alternative dream-pop act Dawning addresses this question in their delectably sophisticated third single "Liturgy"—which grapples with the appeal, worship, and, ultimately, the disillusionment of idealizing someone (or something) we shouldn't.

At the start of the surreal track, Aaron Senor's radiant voice greets you before you hear the stripped-down sound of the acoustic guitar. These first few moments will secure your attention, but what comes next—a gradual, hypnotizing build-up of layered vocals and dark synths, including a cathedral organ to christen the subject's holy nature—will leave you in a swoony state of weightlessness. (You know, that dazed feeling you experience when you've learned something you can't forget but part of you almost wishes you could.) That's to be expected when someone or something you once placed on a lofty pedestal suddenly falls from grace. And don't get me started on that exceptionally well-placed whisper, which just may widen your eyes or make you blush. Who knew such a serious lesson could be oh-so-pleasing on the ears? (Listen while you read + put more faith in yourself.)

Just like Dawning's previous two singles ("Coronation" and "Rose Lights"), every lyric in "Liturgy" is precisely placed. My favorite lines in this unforgettable third installment depict both the allure and danger of giving someone the power to eclipse your mind:

"I remember when for a long time/there was nothing except your face/and the world could scream all it wants/and I couldn't hear a thing"

Add this repeat-worthy track to all your indie-alternative and dark-pop playlists and vibe it whenever you need to purify your perspective.

In this interview, you'll learn: the message inside Dawning's third single "Liturgy" and why Aaron wanted to share it with the world; how he envisioned the track's symphony of inviting dark-pop sounds; the story behind the whisper; where "Liturgy" was written, recorded, and produced; the most memorable part of the single's writing and recording process; how the COVID-19 pandemic has impacted Aaron's art and how he's staying inspired during this trying time; and a little bit about Dawning's forthcoming EP Petals (slated for release this fall).

The conversation from our interview is chronicled below in a pure Q + A format.

Q + A:

What is "Liturgy" 's message + why do you want to share it with the world?

Aaron: 'Liturgy' stems from the idea that we are defined by what we love and we're formed by what we worship. In idealizing and deifying things or people which are imperfect, we can lose our identity when we're confronted by the flaws and limitations we were blind to, possibly willingly, all along.

How did you envision the symphony of these inviting dark pop sounds + when did you decide to create the well-placed whisper?

Aaron: I knew going into 'Liturgy' I wanted it tonally dark. It's not a 'happy' song per se, although it's not necessarily a sad song either. Keeping it minimal from a production standpoint was not only easier but I believe it was the right sonic choice for it as well. With this song I tried to emphasize rhythm by having it less chord-centric and emphasizing multiple lead lines instead.

I enjoy using my voice and breathing in unorthodox ways in songs, just to provide a human element to the sonic palette of the song. I like to think of the human voice as something that doesn't need to be limited to only singing. I adhered to that thinking a lot in producing 'Rose Lights' and I suppose it's carried over into the new songs I'm writing, like 'Liturgy.' If I can replace something a synthesizer typically does with my voice instead, like a filter-sweep to build energy into a chorus in this case, I think it makes use of effective pop-song tropes while putting my own spin on them.

You played, recorded, and produced Dawning's last single "Rose Lights" alone in your bedroom. Did "Liturgy" follow a similar course? How did you feel during this new track's recording sessions + what do you remember most about them?

Aaron: 'Liturgy' was written, recorded, and produced with the same little set-up in my room I used for 'Rose Lights.' Whereas a lot of songs I've written in the past have taken a lot of conscious thought to complete, 'Liturgy' came very naturally. I wrote the central riff and the first few sections of it in under five minutes, and the rest followed soon after. I think the songs that don't require much thought or don't need to be forced past the finish-line tend to be the best, and I think a lot of songwriters would agree with that sentiment. In terms of production, 'Liturgy' took less effort because I put myself in less of a box than I did with 'Rose Lights.'

The inception of the song was definitely the most memorable part of the writing and recording process. I borrowed my roommate's acoustic guitar with the conscious intention of writing my next favorite song with it, and, it seems like as soon as I sat down in my room with it, I started playing the main riff to 'Liturgy.' I began mumbling lyrics over it, many of which made it into the final lyrics of the song. Lyrics like 'I remember when for a long time/there was nothing except your face/and the world could scream all it wants/and I couldn't hear a thing' evolved from mumbled gibberish to fully-fleshed lines in one or two passes. It was surprising, and I felt good about the idea from the start (which is not always the case).

Has the COVID-19 pandemic impacted your drive to create art? How are you staying inspired during this trying time?

Aaron: To be honest, it's been very hard to write any new ideas during this time. I've felt very blocked artistically. If someone told me before this all happened that I'd have a month off with no work and able to do anything I want at home, I'd probably think I'd end up writing a full album, but the context surrounding this time off has put me in a strange place. Writing songs has not been this much of a struggle for a long time, and I think that is for a couple reasons. First, I've realized not having a job has taken away the main place I typically have song ideas. For the most part, I usually have song ideas and develop them in my head at work, so without that it's been harder to have that initial moment of inspiration. Second, trying to write from scratch at my keyboard has been more difficult with a lot of the anxiety and uncertainty surrounding the current state of society. I suppose I need to be in a somewhat stable place to feel creative.

I'm staying inspired by trying to ingest more art than I typically do. Watching movies I've always wanted to watch, listening to some courses on Audible, reading fiction. I'm coming to terms with this new way of life and trying to make the most of it by experiencing and recognizing as much beauty in it as I can.

At this point, what can you reveal about Dawning's forthcoming EP Petals, which is slated for an autumn release?

Aaron: "Liturgy" will be the lead single on the EP. There will be a total of four songs, and each will be inspired by a different relationship in my life.

Connect with Dawning:
Instagram: https://www.instagram.com/dawningband/
Facebook: https://www.facebook.com/dawningmi/
Twitter: https://twitter.com/dawningband
Spotify: https://open.spotify.com/artist/1lbtB2rBy927tMrA7923TH?si=YTtqFes1RZuLVU1P6iqtaA

Listen to "Liturgy":
Spotify: https://open.spotify.com/track/4ofIWb8lKH6YZGEGQcPkCN?si=vbFTKzD9RpSt5sR55p_CZQ
iTunes: + Apple Music: https://music.apple.com/us/album/liturgy-single/1503435168
Amazon: https://www.amazon.com/Liturgy-Dawning/dp/B0863K3727/

Read our recent coverage of Dawning's 2nd single, "Rose Lights":
Dawning's "Rose Lights" Suspends Time And Sparks Summer Nostalgia

Photo by Amman Khan.