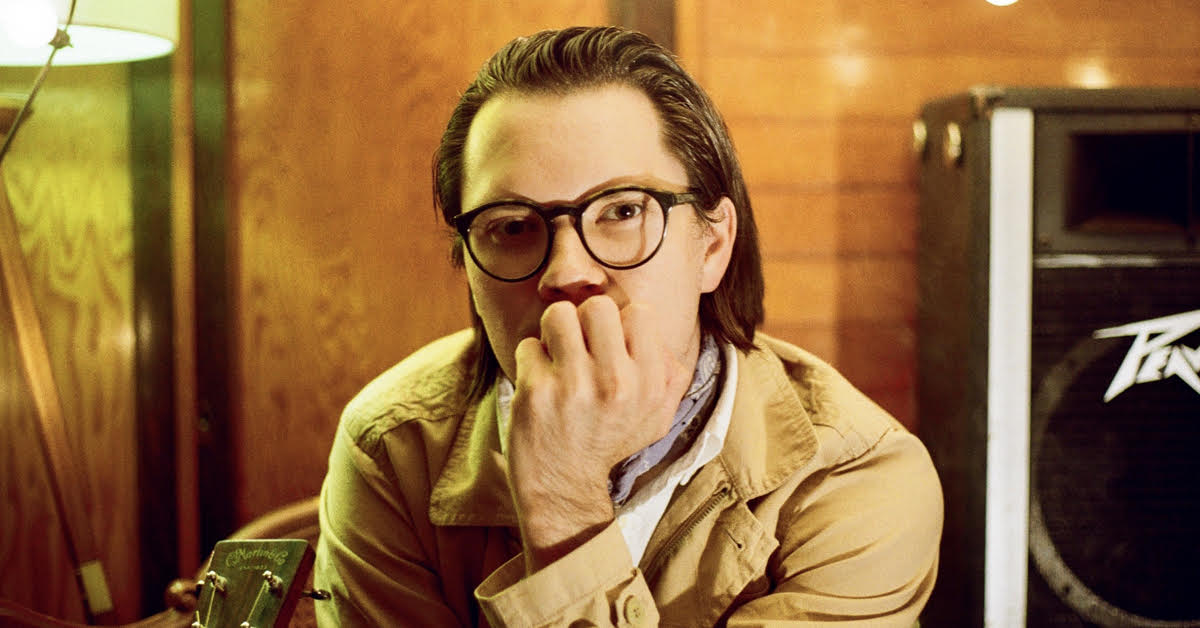 20 Nov

YOUNG RITUAL'S "TOGETHER, ALONE" IS A MOODY ANTHEM TO BRIGHTEN THESE DARK DAYS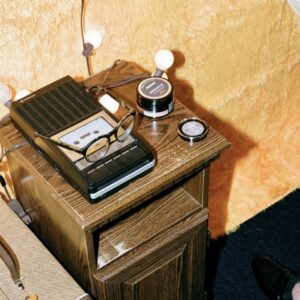 "Be honest with yourself, be honest with your community, be honest with your art. You're never as alone as you think you are."—Young Ritual shared these kind, wise words in a recent Instagram post. (In case you've been sleeping on one of MMM's most celebrated rising indie artists, Young Ritual is the Mid-Michigan based Indie-Alternative solo project started by singer-songwriter Dylan Grantham.) His new single "Together, Alone" puts a sublime voice to the isolation, frustration, and self-doubt many of us are currently experiencing. Amidst the cathartic track's sometimes steady, sometimes racing indie-rock sound, Dylan grittily chooses to express—rather than repress—those nagging fears that repeatedly prey on our peace of mind. Fervent lyrics like "Telling me something's coming. Cause what if it doesn't? We still have each other" and "I think I'll take a bath, think about what I have, and wash off some mental illness" air the anxiety to let it breathe and help us heal. With its bold transparency, "Together, Alone" is both an intimate embrace and a moody anthem to brighten these dark days. (Listen while you read.)
In this interview, you'll learn: when the first threads of "Together, Alone" came to Dylan; which musician friends helped him achieve the track's full band sound; how Dylan continues to cultivate his passion for artistic performance—both as his music evolves and in the midst of a pandemic; where he wants to perform once live music venues open up again; what mischievous co-star didn't make the cut for the "Together, Alone" (Haunted House Session) video; a little bit about each of the three songs on Dylan's recently released Spare Room EP; which new bedroom pop project he wants you listen to; and what's next for Young Ritual.
The conversation from our interview is chronicled below in a pure Q + A format.
Q + A:
Can you recall when + what you were doing when the first threads of "Together, Alone" came to you?
Dylan: Yes! I've always struggled with periods of anxiety that can lead me down a road of less than constructive thinking. In those times, it can be easy to feel like I'm a burden on others. I'm fortunate to have a wonderful partner to get through those times but in the onset of those feelings, they can be so overwhelming. I wrote  "Together, Alone" right in the midst of those feelings.
Did the songwriting for this new single parallel the process of your previous releases OR did it throw you onto a new path? What can you reveal about the nature of this song?
Dylan: I definitely wrote this one in my usual style. When I'm really inspired, I write very quickly. So, the bare bones of this song were put together within a half hour. The unusual part of the process though came from this track having a full band sound for it. Writing the drum parts with my friend Shane Shaull, and the bass parts with my friend Sam Moore, took this one to a whole new level!
Tell us about your "Together, Alone" studio sessions. What recording aspects contributed to producing this cathartic track's sometimes steady, sometimes racing, indie rock sound?
Dylan: Well, I take a very hands-on approach to my music. Whether that be in the instrumentation, writing, vibe, visuals, etc. So, in the studio I come in with a blueprint and I stick to it. I wanted this song to musically be an accurate representative of the feelings it conveys. That isolation, that resilience, and those feelings that we can't escape but we can work through.
I saw (+ LOVE) the "Together, Alone" (Haunted House Session) video you recently posted to your socials. Can you share a little bit about that spooky experience + also reveal if you plan to release an official "Together, Alone" music video?
Dylan: Shooting that live session was so much fun. The funniest aspect of it was that we had a mischievous raccoon who was trying hard to be a co-star in the footage, but unfortunately, he missed his chance. There are some plans possibly for a video but it would be a bit down the road from now so that we could give it our full attention when things are safer.
This leads me to the nature of your performance signature: always original, always memorable. How do you continue to cultivate your passion for artistic performance both as your music evolves and in the midst of a pandemic?
Dylan: It means a ton that you'd say my performances accomplish that. That's always my goal! I'll admit, this has been a really tough year to work on a dream. I don't think you can ever really replace the effect of connecting with people in person through art or anything else, but I've been doing my best to find a way to use this terrain effectively. Due to needing to keep me and my fans safe, I've been relying on livestreams to connect with them! I always try to focus on ways I can make the livestreams feel unique and more like a show until we can return to our venues.
Once it's safe for live music venues to open up again, what place(s) are you MOST looking forward to potentially performing at?
Dylan: I had some big plans to get out of the state for shows this year that got cancelled due to the pandemic, so I definitely look forward to being able to get out there again. I really miss our awesome Michigan venues like the Listening Room in Grand Rapids, the Sanctuary in Detroit, and the Flint Local 432 in well, Flint. Haha.
A few months ago, in late-spring, you released the Spare Room EP. Can you touch a little on each of these three beautifully raw, acoustic tracks? (My favorite line in the powerfully political "Dylan's Dream" just might be my favorite line in any song: "Don't own a gun, but I know how to type." I felt that in my SOUL.)
Dylan: Yes, I did! I was so proud of that release. Spare Room features three songs that were kind of lost on the cutting room floor, so to speak. "Dylan's Dream" is a classic American song about how dark things can get if we aren't kind to each other, "NE" is about feeling displaced and looking for comfort, and "Minimum Wage" is about how hard it is to keep pursuing a dream.
How have you changed since you first began releasing music as Young Ritual?
Dylan: I think you have to change, right? To change is to grow. I've learned so much about how to use my platform to elevate voices, and I've learned so much about what my position in my community is. I think it's easy for an artist to feel self-righteous but in reality, we are just humans trying to make sense of everything like everyone else.
What artists and songs have brought you a sense of comfort in these strange times? Are there any new or new-to-you artists you think we should listen to?*
Dylan: My buddy Josh just started up a new bedroom pop project called Au Gres, which is unreal. Check out their new single "Nervous" for some comfort in this weird time. I'm also digging a ton of Christian Lee Hutson, and ALL of the new Noah Gundersen tracks.
*BONUS: Hear ALL of Young Ritual's tracks + what Dylan's currently vibin' on by listening to our exclusive Spotify playlist: MMM: Young Ritual.
What's next for you + your music?
Dylan: I'm hoping to keep honing my craft in this time, release some more music in the spring, and keep those I love happy and healthy. (And I wanna stay all of those things myself.)
Connect with Young Ritual:
Instagram: https://www.instagram.com/youngritualmusic/
Facebook: https://www.facebook.com/YoungRitual/
Twitter: https://twitter.com/youngritual
Spotify: https://open.spotify.com/artist/27jZCie0WRZqEVMo1sE6l3?si=J3Gk5Rc8TDKsydfZwPEQdw

Listen to "Together, Alone":
Spotify: https://open.spotify.com/album/5eIacOuOKzBI4oqY0aWmS4?si=Z6uWnYZqS_ipIfZ7T-InXA
Bandcamp: https://youngritual.bandcamp.com/track/together-alone
Apple Music + iTunes: https://music.apple.com/us/album/together-alone-single/1532349256
Watch the "Together, Alone" (Haunted House Session) Video:
https://www.facebook.com/YoungRitual/videos/1424574061076642/
Listen to what Young Ritual is Listening to (our exclusive playlist):
MMM: Young Ritual
Read more MMM interviews with Young Ritual:
Dec 2018: Young Ritual Breaks Down His Debut EP, You Can Be Beautiful, Too
https://mymultitrackmind.com/young-ritual-breaks-down-his-debut-ep-you-can-be-beautiful-too/
Nov 2018: Young Ritual Shares Secrets About "Prime", "Rosary", And His Forthcoming Debut EP, "You Can Be Beautiful, Too"
https://mymultitrackmind.com/young-ritual-shares-secrets-about-prime-rosary-and-his-forthcoming-debut-ep-you-can-be-beautiful-too/
Aug 2018: Michigan-based Indie-Alternative Young Ritual Releases Reflective Single "Prime"
https://mymultitrackmind.com/michigan-based-indie-alternative-young-ritual-releases-reflective-single-prime/
Photo + Album Art by Kris Herrmann